Integrated Precision X-Y-Z-Θ Stages
Integrated XYZ stage and rotary stage solutions to meet precision motion control requirements without backlash or hysteresis.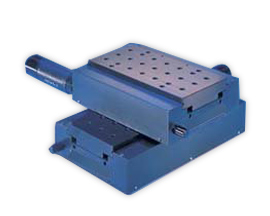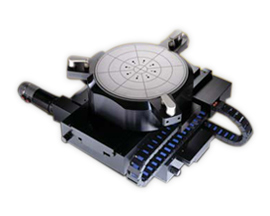 Description
Kensington's integrated precision xyzΘ stage and rotary stage solutions have addressed the needs for precision motion control for more than a quarter century. The multiple axis stages position samples, silicon wafers and photonic devices, quickly with precision and repeatably.
Integrated photonic and wafer stage designs range from dual axis to 4 axis (x, y, z, Θ) designs. Vertical axis designs utilize the Mini-z stage for small movements or can be fully integrated with vacuum ballast z-wedge for long travel and heavy pay loads.
Features
Integrated precision xyzΘ stage & rotary stage systems
Wafer Handling Stages
Smooth rapid movement immune to linkage backlash
Hysteresis and wear eliminated by non-contacting read-head design
Real-time force-sensing with programmable soft limits for safe operation
EMO features halts motion immediately
System initialization not required to restart after EMO
Quite operation without resonances or excessive heat
No PID parameter tuning with high step-and-settle performance via mechanical controls and design
Vacuum ballast Z Wedge designs for smooth and precise vertical movement
Heavy payload capability for vertical movement over long distances
Contact Kensington today for technical details of precision motion control solutions and to obtain a quotation for integrated precision xyzΘ stages.